NEWS
---
Tweet

PDIC hosts financial stability seminar for regulators


November 3, 2017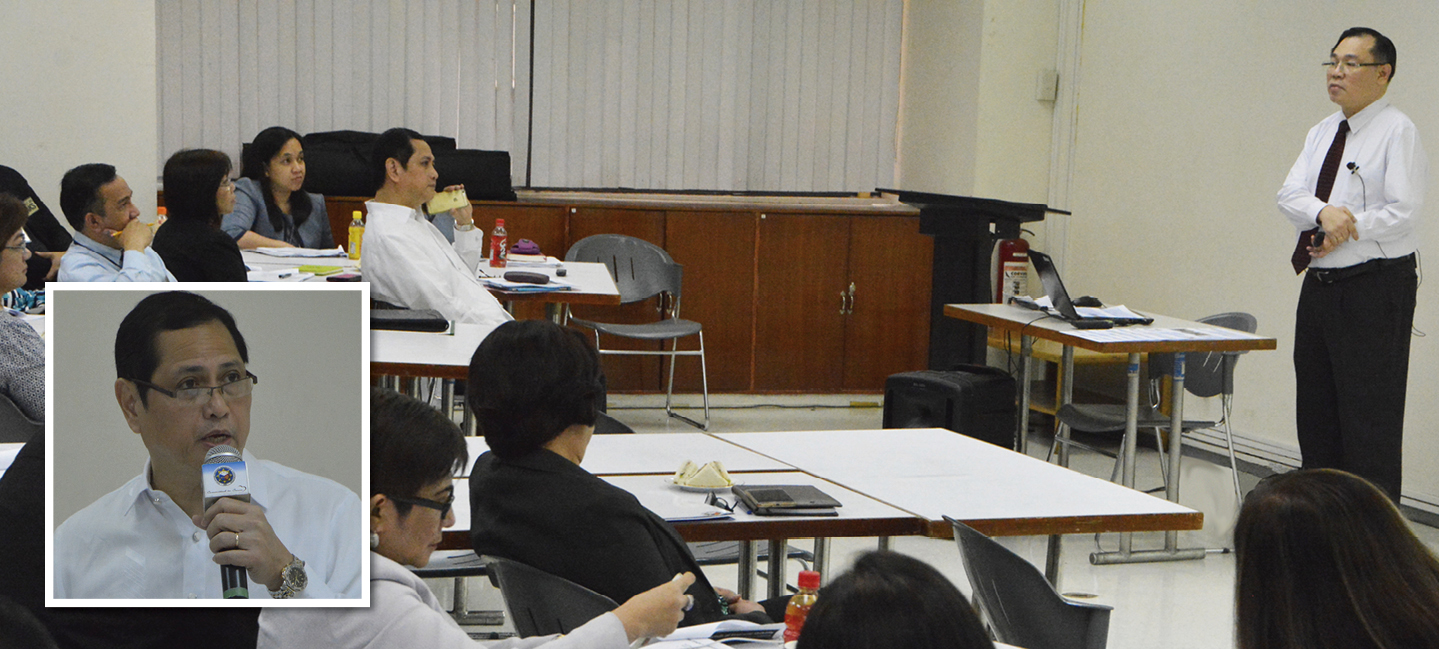 PDIC hosts financial stability seminar for regulators.PDIC President Roberto B. Tan (inset) opens the financial stability seminar at the PDIC office recently conducted by the BSPís Office of Systemic Risk Management headed by Asst. Gov. Johnny Noe E. Ravalo.
With financial transactions becoming more and more interconnected and complex, risks have evolved and magnified, and these developments, from a financial regulatorís perspective, mandate a transition from stand-alone to system-wide oversight.
In his presentation to mid-level and senior executives of the Philippine Deposit Insurance Corporation (PDIC) during the Financial Stability Seminar recently, Assistant Governor Johnny Noe E. Ravalo, who heads the Office of Systemic Risk Management of the Bangko Sentral ng Pilipinas (BSP), underscored the need for an integrated, proactive and system-wide risk monitoring and management to avoid a financial crisis on a national scale.
The seminar discussed the concepts of financial stability and financial crisis, and highlighted the importance of interagency collaboration in coordinating efforts to monitor and mitigate systemic risks, spot vulnerabilities, and strengthen regulatory oversight to prevent or limit the impact of a severe disruption in the financial system. Ravalo emphasized the application of macroprudential policy, keeping a watchful eye on the interconnectedness of the financial and economic systems, and making sure that financial institutions are more resilient.
In his welcome remarks, PDIC President Roberto B. Tan emphasized the need for financial regulators to identify vulnerabilities in the environment and improve preparedness by instituting safeguards to prevent systemic deterioration, and, severe financial crisis in the country.
A series of Financial Stability Seminars will be conducted at the respective offices of the member-agencies of the Financial Stability Coordination Council (FSCC), namely, the PDIC, BSP, Insurance Commission, Securities and Exchange Commission, , and the Department of Finance. The FSCC was created in 2014 to facilitate interagency cooperation in identifying, managing and mitigating the buildup of systemic risks in the financial system.
* * * * *
The Philippine Deposit Insurance Corporation (PDIC) was established on June 22, 1963 by Republic Act 3591 to provide depositor protection and help maintain stability in the financial system by providing deposit insurance. Effective June 1, 2009, the maximum deposit insurance coverage is PHP500,000 per depositor. All deposit accounts by a depositor in a closed bank maintained in the same right and capacity shall be added together. A joint account shall be insured separately from any individually-owned deposit account.
PDIC news/press releases and other information are available at the website, www.pdic.gov.ph.
back