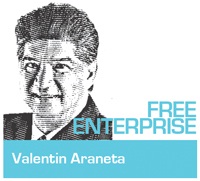 THE world may have breathed a collective sigh of relief when the results of the Greek elections of June 17 came out on June 18. The "pro-bailout" New Democracy Party (NDP) got more votes than the pro "sovereign debt repudiation Syriza party. As a result, the NDP has formed a new government with NDP head Antonis Samaras as Prime Minister. The outright default that was expected to happen in case the Syriza won the most number of votes because of the Syriza party's professed platform that would have caused a sovereign default has been averted.

However, the Greek economy is still in imminent danger of defaulting for the simple reason that they are expected to have extreme difficulty of meeting their commitments under the debt- restructuring agreement that it had signed with its various creditors a few months ago. What is worse, the crisis that has been precipitated by the Greek economy has already had a contagion effect on the Spain and Italy and their respective costs of sovereign borrowing are believed to be unsustainable to service if they are not brought down through a drastic solution.

Following is an outline of the remaining challenges that emanate from the European credit crisis.

Spain and Italy

The issues concerning Spain and Italy seem to have assumed their own respective momentums regardless of what happens in Greece. This is partly because their economies are much bigger than Greece and there is a confidence issue if enough resources can be mustered if a bailout were to be necessary for either country, and more so if both countries would need to be bailed out. Therefore drastic and effective solutions to the fiscal issues affecting both countries have to be worked out as soon as possible.

For one, the costs of borrowing to finance the maturing debts and the new cash requirements of Spain and Italy have to be brought down through measures that will assure investors of their respective creditworthiness and arrest if not improve the decline in their credit ratings. While these countries are still investment grade, the yields on their sovereign debts are already higher than bonds that are rated below investment grade. For example, the yield on Spanish euro-denominated bonds maturing on 2016 is now about 5.92 percent per annum. This is over 2.5 percentage points higher than the Euro denominated Philippine bond which are maturing in 2016 and which is yielding only 3.32 percent per annum.

Italy's Euro denominated bond maturing 2017 is yielding almost 5.09 per cent per annum which is almost 1.7 percentage points higher than the Philippine bond maturing in 2016. Given the much bigger respective sizes of the Spanish and Italian economies, their cost of borrowings and fiscal deficits must be brought down drastically before their credit ratings further deteriorate and they get caught up in a vicious cycle of worsening fiscal positions and higher cost of borrowings.

External assistance can pre-empt further deterioration

The rest of the world and not just the European Union need to come in and provide credible support to Spain and Italy to stoke up investor confidence and risk appetite for Spain and Italy and the rest of Europe as well. It is to the interest of the world economic community that the economic trends in Spain and Italy and the rest of Europe are reversed.

In this respect, the Philippines is at least doing its part in lending billion of its reserves to the International Monetary Fund (IMF) because the IMF needs to have and to show that it has the firepower to contain a crisis in peripheral Europe. It should also be understood and appreciated by all that an additional one billion dollars of the country s reserves with the IMF is merely a shift of investments of the reserves from one form of instrument to another. It does not mean that it means billion less of investments in the Philippines. That is a different process and issue altogether.

___________________________________

* Written by PDIC President Valentin A. Araneta for Free Enterprise and published in the Businessmirror on May 30, 2012. Mr. Araneta writes for the Free Enterprise column as a member and officer of the Financial Executives of the Philippines (Finex). Requests for his past articles may be coursed through ccd@pdic.gov.ph.