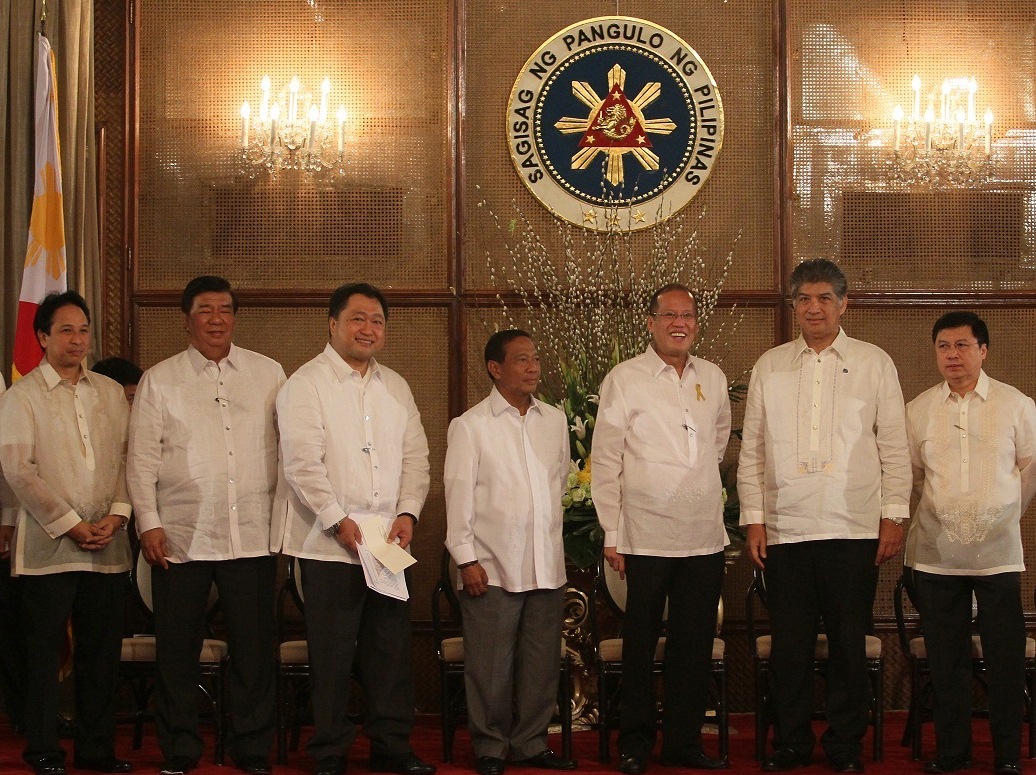 The Philippine Deposit Insurance Corporation (PDIC) recently turned over to the National Government advance dividends amounting to P470 Million from the Corporation's income from operations in 2011. Under the Dividends Law of 1994, Government-Owned and –Controlled Corporations (GOCCs) and Government Financial Institutions (GFIs) are required to remit to the National Government half of the income earned in each fiscal year.
Twenty-one GOCCs, including the PDIC, turned over a total of P19.283 Billion in dividend contributions during the observance of Governance Day at the Malacanan Palace.
PDIC DIVIDENDS TURNOVER. President Benigno S. Aquino III received from Philippine Deposit Insurance Corporation (PDIC) President Valentin A. Araneta the Corporation's advance dividends to the National Government amounting to P470 Million during the turnover ceremonies held recently at the Malacanan Palace. In photo (left to right): Governance Commission for GOCCs (GCG) Chairman Cesar Villanueva, Senate Finance Committee Chairman Senator Franklin Drilon, Finance Secretary and PDIC Board Chairman Cesar V. Purisima, Vice President Jejomar Binay, President Aquino, PDIC President Araneta and PDIC Director Protacio T. Tacandong.
* * * *
The Philippine Deposit Insurance Corporation (PDIC) was established on June 22, 1963 by Republic Act 3591 to provide depositor protection and help maintain stability in the financial system by providing permanent and continuing deposit insurance. Effective June 1, 2009, the maximum deposit insurance coverage is P500,000 per depositor. All deposit accounts by a depositor in a closed bank maintained in the same right and capacity shall be added together. A joint account shall be insured separately from any individually-owned deposit account.
PDIC news/press releases and other information are available at the website, www.pdic.gov.ph.