ARCHIVE
---

test Establishing a framework for rehabilitation and reconstruction*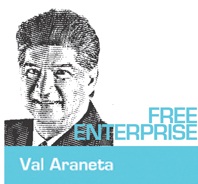 THE damage wrought by Supertyphoon Yolanda (international code name Haiyan) on the areas along its path is so deep and extensive in lives, physical and emotional trauma for survivors and physical infrastructure that it needs to be addressed also by a multifaceted framework with a time horizon that would require several years. The lessons from the impact of the typhoon suggest profound changes on where and how the affected communities will be rebuilt. A framework or plan for rehabilitation and reconstruction would also include the institutions that would implement the plan and the implementing roles of the institutions concerned.
Welfare planning
I recall how an economic subject based on Sweden's economic policies in the 1970s covered a substantial amount of urban planning, environmental and architectural issues. Models in planning in such countries would be in even more advanced states now and not very expensive to adapt as frameworks to our own situation. Definitely, long-term welfare planning as a framework and as implementing guidelines would be a very useful discipline in carrying out a very arduous task over a time frame that would transcend changes in administrations.
Financing institutions
There is merit to the use of financial institutions as conduits for funds for certain aspects of rehabilitation and construction. For one thing, financial institutions would have the project evaluation, record keeping and monitoring capabilities in the grant of financing for infrastructure projects and reconstruction. Second, since they are clearly focused on financial transactions, they can be held accountable for their mandates under clear terms of reference. Third, their mandates can be established over a long period of time and not reliant on the uncertainties of the approval of annual budget appropriations.
There are already existing government institutions that can carry out new mandates or terms of reference in response to the calamity caused by Yolanda. There may also be merit to have a new specialized and focused financing vehicle to carry out the mandates of reconstruction. It is noteworthy that the official name of the "World Bank" is the International Bank for Reconstruction and Development and that it was established in 1944 initially for the post-World War II reconstruction of Europe. Likewise, the Development Bank of the Philippines was preceded by the Rehabilitation Finance Corp. established in 1947, also with post-World War II reconstruction financing in mind.
Information-technology infrastructure
INFORMATION-Technology applications are now so advanced and pervasive globally that the applications can be embedded in reconstruction efforts in a cost- effective manner. A most important thing is that terms of reference are bidded out transparently and competitively. Applications should also be modular and scalable so that the technological applications can grow with the needs of the community and advances in technology without the need to redo everything every so often. Lessons in disaster recovery of records and business-continuity processes have to be put into place and subject to stress tests that include typhoons with 300-kilometer per-hour winds. Given the advances in technology, the smallest business units should be able to afford the very basic accounting and record-keeping processes and the connectivity to transmit these to safe and secure backup sites. The enabling of micro and small businesses are certainly worth considering also the aid or subsidy component in the reconstruction process as an inclusive growth strategy.
Agricultural policy reform and land reform
The massive damage of Yolanda on agriculture should prompt a reflection if there is a need to superimpose profound reform in agricultural and agricultural land-ownership policies in the reconstruction process and perhaps look at other country models. The issues to bear in mind are what agricultural policies or models will have the optimal impact on inclusive growth, the merits of corporate farming versus or in conjunction with small-land ownerships and the opening up of the economy to agricultural products with Afta come 2015.
____________________________
* Written by PDIC President Valentin A. Araneta for Free Enterprise and published in the Businessmirror on November 29, 2013. Mr. Araneta writes for the Free Enterprise column as a member and officer of the Financial Executives of the Philippines (Finex). Requests for his past articles may be coursed through ccd@pdic.gov.ph.
back