ARCHIVE
---

testPDIC joins DOF-led relief packing operations for Typhoon Yolanda victims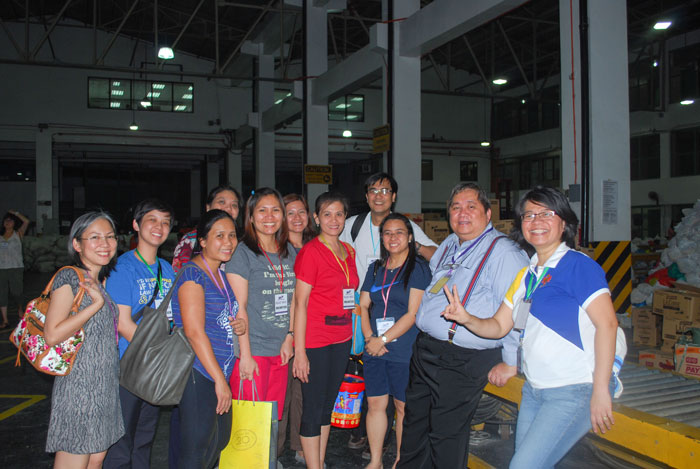 Warming up. PDIC volunteers with DOF Undersecretary Jeremias N. Paul, Jr., at the Cargo Haus Storage Facility in Parañaque City where preparations for the relief operations for victims of super typhoon Yolanda led by the DOF are being conducted.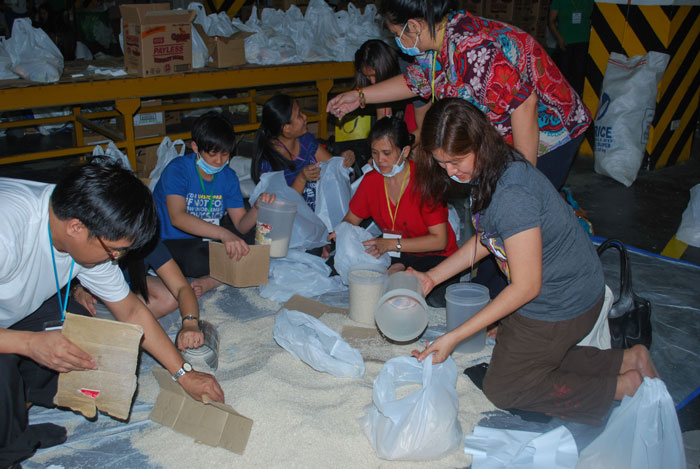 "Rice" to the occasion. Sacks and sacks of rice were repacked at the Rice Station. Aside from rice, non-rice items such as instant noodles, coffee and canned goods are also repacked.
Filled in no time. Through collective effort, numerous plastic bags were filled with rice in no time. Once these bags are filled, they are consolidated with the non-rice pack to complete the family pack. Once checked for completeness, 6 family packs are placed in each DSWD sack ready for shipping.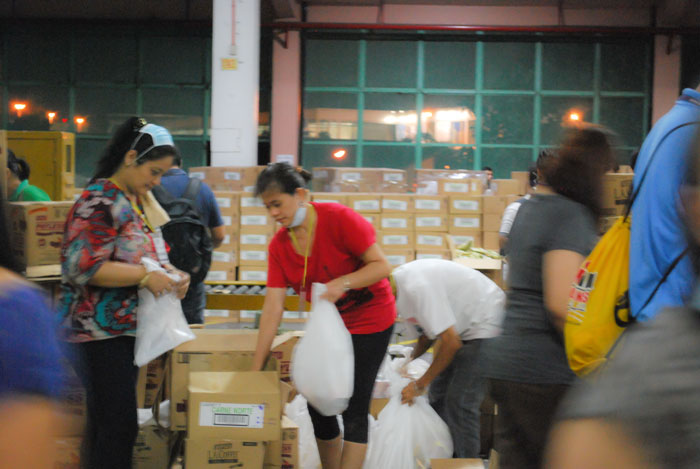 Equal distribution. In repacking the goods, the volunteers make sure that each pack has a complete set of rice and non-rice items. It's the least they could do to ensure that the victims get their much-needed relief.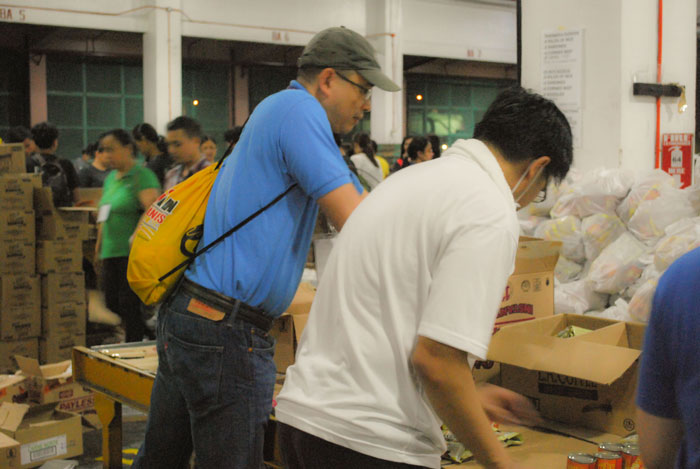 Systematic approach. To ensure efficiency of work and fast-tracked operations, PDIC General Counsel Romeo M. Mendoza, Jr. guided the PDIC volunteers in carrying out an efficient assembly line for the repacking of goods.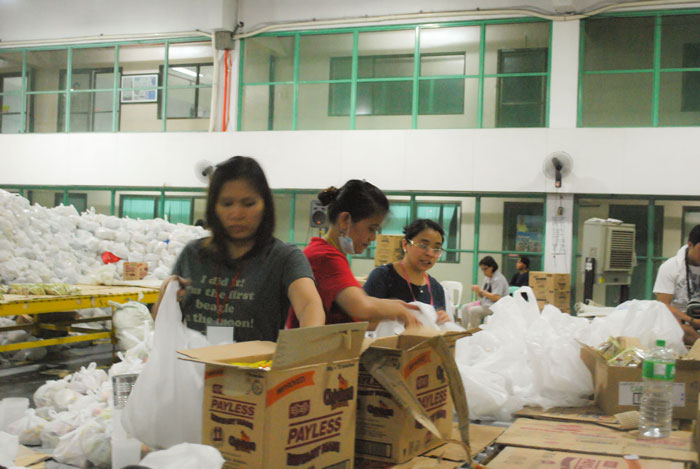 Girl power. Women volunteers had no qualms in helping out, be it in carrying filled plastic bags, lifting boxes of goods, or repacking seemingly endless goods. An efficient assembly line ensured more relief packs prepared at any given time.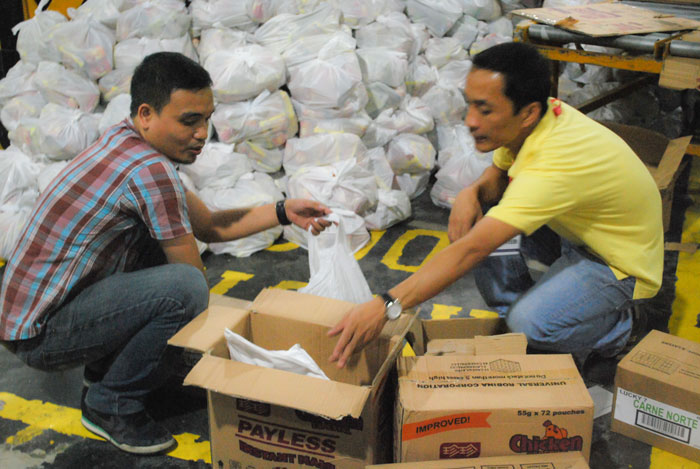 Bro code. Brothers at work and in charity work – all for their brothers and sisters that were devastated by the typhoon.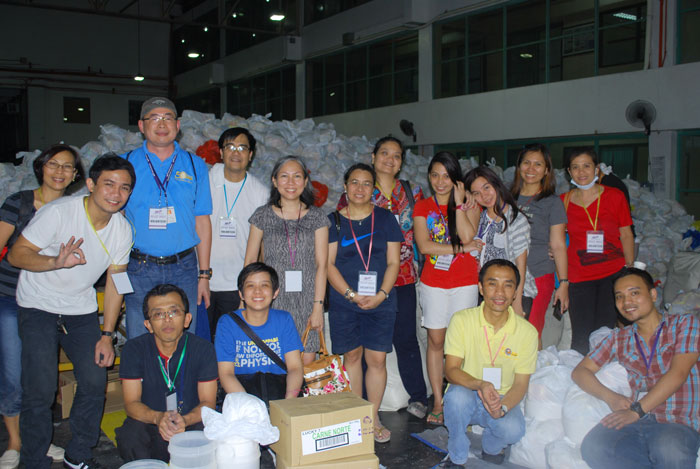 There's no "I" in team. Tired after hours of hard work, the PDIC volunteers were still all smiles as they pose in front of the mountain of relief goods which they, as a unified team, helped finish until midnight.
back