NEWS
---
Tweet

PDIC Annual Report wins Gold Anvil Award


April 4, 2018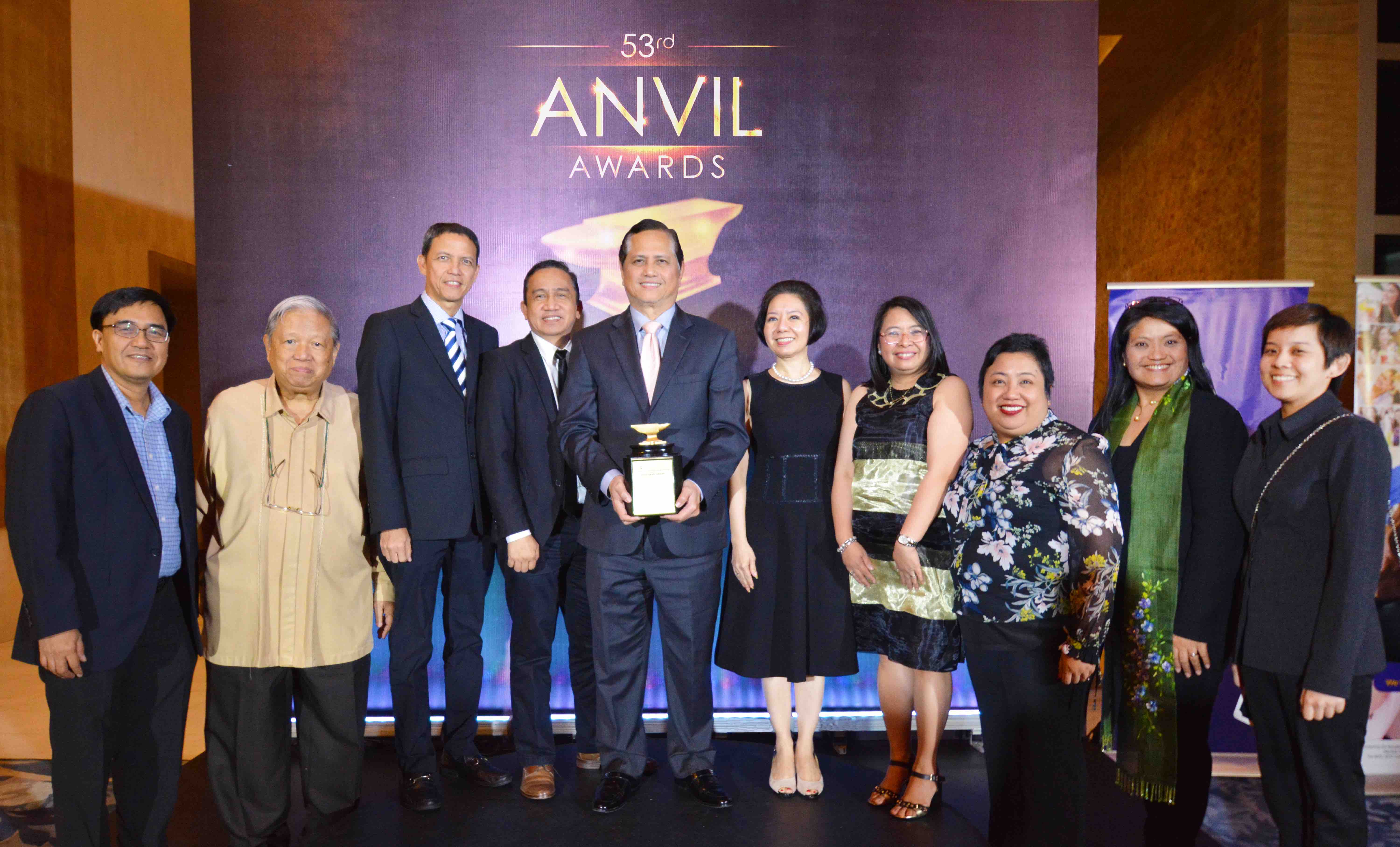 Gold standard. The Philippine Deposit Insurance Corporation (PDIC) bagged a Gold Anvil Award during the Public Relations Society of the Philippines' (PRSP) 53rd Anvil Awards on March 23, 2018 at the Shangri-La at the Fort. The Gold award was in recognition of PDIC's Annual Report (AR) 2016 "for its impressive testament, to conclude its AR Trilogy, that integrity, service commitment and excellence define PDIC's brand of public service." PDIC President Roberto B. Tan (center) led the PDIC delegation that received the awards. He is joined by members of the PDIC Board of Directors: Atty. Reynaldo F. Tansioco (2nd from left), Atty. Eduardo M. Pangan (3rd from left), and Ms. Anita Linda R. Aquino (6th from left); and members of the PDIC Editorial Board. This is the third straight year that the deposit insurer won the prestigious Anvil Award. In 2017, PDIC was awarded a double Silver citation for the PDIC Annual Report 2015 and for its hosting of the 14th Annual Meeting and International Conference of the Asia-Pacific Regional Committee of the International Association of Deposit Insurers in Iloilo City. In 2016, PDIC's official newsletter, Intercom, won a Silver Anvil Award in recognition of its achievements in showcasing a memento of the milestones achieved together by the PDIC workforce. Meanwhile, PDIC's financial literacy guidebook, Usapang Pera: Mga Dapat Alamin, won an Anvil Award of Merit in 2014 in recognition of its excellence as a PR tool in promoting financial literacy in the country.
* * * * *
The Philippine Deposit Insurance Corporation (PDIC) was established on June 22, 1963 by Republic Act 3591 to provide depositor protection and help maintain stability in the financial system by providing deposit insurance. Effective June 1, 2009, the maximum deposit insurance coverage is PHP500,000 per depositor. All deposit accounts by a depositor in a closed bank maintained in the same right and capacity shall be added together. A joint account shall be insured separately from any individually-owned deposit account.
PDIC news/press releases and other information are available at the website, www.pdic.gov.ph.
back