NEWS
---
Tweet

PDIC-BAIPHIL partnership, an opportunity for depositor empowerment


November 16, 2017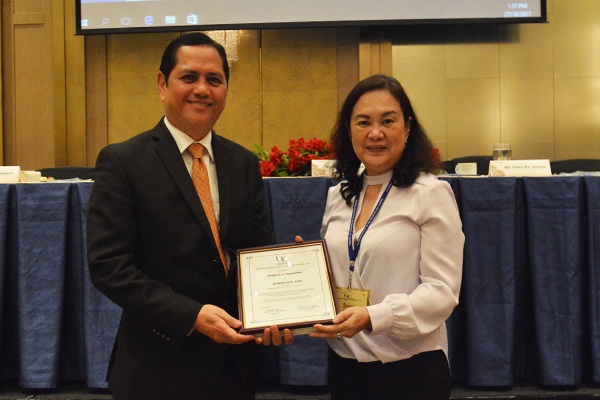 Alliances and cooperation produce better results. President Roberto B. Tan of the Philippine Deposit Insurance Corporation (PDIC) was guest speaker during the 4th General Membership Meeting of the Bankers Institute of the Philippines, Inc. (BAIPHIL) on October 27, 2017. In his speech, Tan highlighted how member-banks contribute to the strengthening of depositor confidence in the Philippine banking system, as reflected in the steady growth of deposits and increase in the number of bank accounts. He also encouraged banks to support the government's initiative of financial inclusion by empowering depositors to make sound financial decisions through information and education. He added that, together, PDIC and BAIPHIL can help maintain a strong and robust banking industry. Also in photo is BAIPHIL President Irene D. Arroyo.
* * * * *
The Philippine Deposit Insurance Corporation (PDIC) was established on June 22, 1963 by Republic Act 3591 to provide depositor protection and help maintain stability in the financial system by providing deposit insurance. Effective June 1, 2009, the maximum deposit insurance coverage is PHP500,000 per depositor. All deposit accounts by a depositor in a closed bank maintained in the same right and capacity shall be added together. A joint account shall be insured separately from any individually-owned deposit account.
PDIC news/press releases and other information are available at the website, www.pdic.gov.ph.
back