NEWS
---
Tweet

PDIC President urges rural banks to consolidate and innovate


November 10, 2017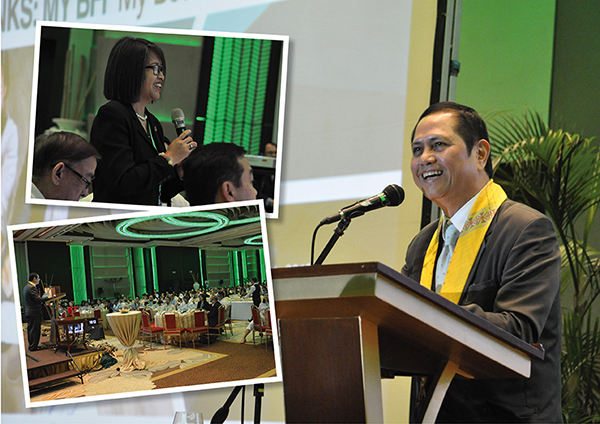 Maximizing resources to reach people in need. President Roberto B. Tan of the Philippine Deposit Insurance Corporation (PDIC) was the keynote speaker during the 60th Charter Anniversary of the Rural Bankers Association of the Philippines (RBAP) on October 24, 2017. Tan emphasized the rural banks' crucial role in providing much needed financial services to the countryside, and the importance of consolidation and innovation for the rural banks to become stronger and more competitive. He also encouraged them to take advantage of the benefits provided by the Consolidation Program for Rural Banks (CPRB).
* * * * *
The Philippine Deposit Insurance Corporation (PDIC) was established on June 22, 1963 by Republic Act 3591 to provide depositor protection and help maintain stability in the financial system by providing deposit insurance. Effective June 1, 2009, the maximum deposit insurance coverage is PHP500,000 per depositor. All deposit accounts by a depositor in a closed bank maintained in the same right and capacity shall be added together. A joint account shall be insured separately from any individually-owned deposit account.
PDIC news/press releases and other information are available at the website, www.pdic.gov.ph.
back